My Blog
Posts for: April, 2016
By Paul F Levy, DDS, PC
April 18, 2016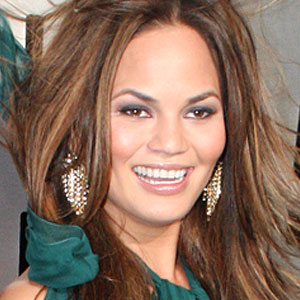 It might seem that supermodels have a fairly easy life — except for the fact that they are expected to look perfect whenever they're in front of a camera. Sometimes that's easy — but other times, it can be pretty difficult. Just ask Chrissy Teigen: Recently, she was in Bangkok, Thailand, filming a restaurant scene for the TV travel series The Getaway, when some temporary restorations (bonding) on her teeth ended up in her food.
As she recounted in an interview, "I was… like, 'Oh my god, is my tooth going to fall out on camera?' This is going to be horrible." Yet despite the mishap, Teigen managed to finish the scene — and to keep looking flawless. What caused her dental dilemma? "I had chipped my front tooth so I had temporaries in," she explained. "I'm a grinder. I grind like crazy at night time. I had temporary teeth in that I actually ground off on the flight to Thailand."
Like stress, teeth grinding is a problem that can affect anyone, supermodel or not. In fact, the two conditions are often related. Sometimes, the habit of bruxism (teeth clenching and grinding) occurs during the day, when you're trying to cope with a stressful situation. Other times, it can occur at night — even while you're asleep, so you retain no memory of it in the morning. Either way, it's a behavior that can seriously damage your teeth.
When teeth are constantly subjected to the extreme forces produced by clenching and grinding, their hard outer covering (enamel) can quickly start to wear away. In time, teeth can become chipped, worn down — even loose! Any dental work on those teeth, such as fillings, bonded areas and crowns, may also be damaged, start to crumble or fall out. Your teeth may become extremely sensitive to hot and cold because of the lack of sufficient enamel. Bruxism can also result in headaches and jaw pain, due in part to the stress placed on muscles of the jaw and face.
You may not be aware of your own teeth-grinding behavior — but if you notice these symptoms, you might have a grinding problem. Likewise, after your routine dental exam, we may alert you to the possibility that you're a "bruxer." So what can you do about teeth clenching and grinding?
We can suggest a number of treatments, ranging from lifestyle changes to dental appliances or procedures. Becoming aware of the behavior is a good first step; in some cases, that may be all that's needed to start controlling the habit. Finding healthy ways to relieve stress — meditation, relaxation, a warm bath and a soothing environment — may also help. If nighttime grinding keeps occurring, an "occlusal guard" (nightguard) may be recommended. This comfortable device is worn in the mouth at night, to protect teeth from damage. If a minor bite problem exists, it can sometimes be remedied with a simple procedure; in more complex situations, orthodontic work might be recommended.
Teeth grinding at night can damage your smile — but you don't have to take it lying down! If you have questions about bruxism, please contact us or schedule an appointment for a consultation. You can learn more by reading the Dear Doctor magazine articles "Stress & Tooth Habits" and "When Children Grind Their Teeth."
By Paul F Levy, DDS, PC
April 10, 2016
We've all had physical ailments that were more irritating than serious. The problem of skin cracking at the corners of the mouth fits into that category.
Both dentists and dermatologists encounter this condition often and have a name for it: perleche, derived from the French word lecher, meaning "to lick." The term arises from patients' tendency to excessively lick the broken skin to soothe the itching or burning.
Perleche most often arises from certain mouth conditions, although systemic problems like anemia or diabetes may also cause it. Children or younger adults, especially those with orthodontic braces or a tendency to drool as they sleep, often develop perleche; older adults with wrinkling around the mouth are also susceptible. Mouth dryness caused by reduced saliva flow may also irritate the skin and cause discomfort.
As the skin becomes irritated, the person may begin to lick the corners of the mouth to soothe them. This sets up conditions for an infection, most often caused by yeast known as candida albicans. The infection may become more acute and begin to affect the entire inside of the mouth or throat.
If you've developed perleche, our primary treatment goal is to reduce any infection with the aid of oral or topical antifungal drugs. One drug, Nystatin, is often taken as a lozenge that dissolves in the mouth and works its way from there through the rest of the body. You can also apply antifungal ointments several times a day to the corners of the mouth, often in combination with steroid ointments that reduce redness and swelling. You can also apply antifungal zinc oxide paste to the cracked skin, which also serves as a barrier between the skin and outer contaminants.
To reduce the chance of future outbreaks, we may recommend you rinse with Chlorhexidine, as well as replace missing teeth or refit loose dentures — these too are contributing factors to erupting yeast infections. You might also need to undergo dermatologic treatment for wrinkles if they've proven to be a factor in developing perleche.
Although not a major problem, perleche can be exceedingly uncomfortable and embarrassing. Thanks to a number of treatment options, you don't have to put up with that discomfort for long.
If you would like more information on perleche (angular cheilitis), please contact us or schedule an appointment for a consultation. You can also learn more about this topic by reading the Dear Doctor magazine article "Cracked Corners of the Mouth."