My Blog
Posts for: December, 2017
By Paul F Levy, DDS, PC
December 20, 2017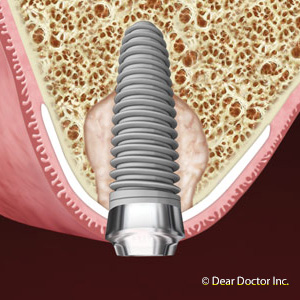 Losing a tooth from disease or accident can be traumatic. The good news, though, is that it can be replaced with a life-like replica that restores your smile. One of the most popular and durable solutions is a dental implant, which replaces not only the root of the tooth but the crown as well.
But there's a possible wrinkle with implants — for accurate placement there must be a sufficient amount of bone around it. This could be a problem if you've been missing the tooth for sometime: without the stimulus provided by a tooth as you chew, older bone cells aren't replaced at an adequate rate. The bone volume gradually diminishes, as up to 25% of its normal width can be lost during the first year after tooth loss. A traumatic injury can damage underlying bone to an even greater extent.
There is a possible solution, but it will require the services of other specialists, particularly a periodontist trained in gum and bone structure. The first step is a complete examination of the mouth to gauge the true extent of any bone loss. While x-rays play a crucial role, a CT scan in particular provides a three-dimensional view of the jaw and more detail on any bone loss.
With a more accurate bone loss picture, we can then set about actually creating new bone through grafting procedures. One such technique is called a ridge augmentation: after opening the gum tissues, we place the bone graft within a barrier membrane to protect it. Over time the bone will grow replacing both the grafting material and membrane structure.
Once we have enough regenerated bone, we can then perform dental implant surgery. There are two options: a "one-stage" procedure in which a temporary crown is placed on the implant immediately after surgery; or a "two-stage" in which we place the gum tissue over the implant to protect it as it heals and bone grows and attaches to it. In cases of pre-surgical bone grafting, it's usually best to go with the two-stage procedure for maximum protection while the bone strengthens around it.
Necessary preparation of the bone for a future dental implant takes time. But the extra effort will pay off with a new smile you'll be proud to display.
If you would like more information on special situations with dental implants, please contact us or schedule an appointment for a consultation.
By Paul F Levy, DDS, PC
December 05, 2017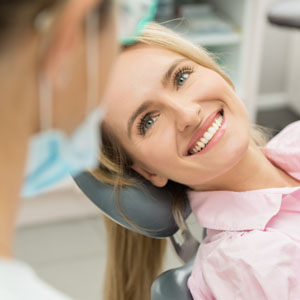 A lot of people don't like dental work because they believe it will be painful or uncomfortable. There's an anatomical reason to back up that concern — the mouth with its dense network of nerves in the teeth and gums is one of the most sensitive parts of the human body.
But modern dentistry has helped solve much of the problem of pain with advances in local anesthesia. Using substances that temporarily block electrical impulses within the nerves of a selected area of oral tissues, there's a good chance you'll feel little to no discomfort even during moderately invasive procedures.
Unfortunately, you might have heard some complaints from others about local anesthesia that might make you wary of it. Many of these complaints, however, aren't fully based on all the facts. So, let's set the record straight about local anesthesia and what you can expect.
No need to be afraid of needles. Nobody enjoys the painful prick from an injection needle, and some people are highly fearful of them. But although it's necessary to use a needle to deliver anesthesia to deeper levels of tissue, it's possible you won't feel it. That's because we'll typically apply a topical numbing agent to the skin surface that deadens the top layers where we insert the needle.
That numb feeling afterward won't last long. One of the chief complaints in the past about local anesthesia was the irritating numbness that could long linger after a procedure. Today, however, with more advanced anesthetics and formulae, we're better able to gauge the duration of the medication's effect.  This has greatly reduced the length of time afterward your mouth might have that awkward numbing sensation.
Anesthesia isn't necessary for every procedure. Unless you have hypersensitive teeth, a lot of dental procedures don't require anesthesia. Your enamel, for example, has no nerves and actually serves as a kind of "muffler" for sensations to lessen their effect. Cleaning your teeth or removing portions of the enamel can normally be performed without the need for numbing medication.
For procedures, though, where pain could be a factor, local anesthesia can make all the difference in the world. In these cases, anesthesia is your friend — it can help you receive the dental care you need without the discomfort.
If you would like more information on pain-free dentistry, please contact us or schedule an appointment for a consultation. You can also learn more about this topic by reading the Dear Doctor magazine article "Local Anesthesia for Pain-Free Dentistry."