My Blog
Posts for: June, 2021
By Paul F Levy, DDS, PC
June 20, 2021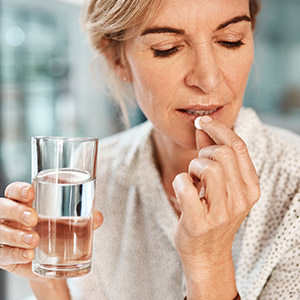 In a little over a century, antibiotics have changed the face of healthcare. We no longer fear cholera, strep throat or even a small cut as our forebears did a hundred years ago. Antibiotics are also an essential weapon against infection in dental situations.
But evidence is mounting that we're overusing these miracle drugs. Besides continued growth in antibiotic prescriptions, sometimes to preempt a possible infection rather than treat an existing one, food producers are increasingly adding them to animal feed and other products as a preventive measure.
The problem with expanding our uses of antibiotics is the ability of targeted microorganisms to develop defenses against our most common drugs. Some may even mutate into a kind of "super bug" like Methicillin-resistant Staphylococcus aureus (MRSA), which no longer responds to a particular antibiotic.
As older antibiotics become less effective, we must develop newer drugs to overcome the strengthened defenses of targeted microorganisms. But this takes time—meanwhile, as antibiotic options dwindle, more than 2 million people each year encounter an antibiotic-resistant infection that results in around 20,000 deaths according to the Centers for Disease Control (CDC).
But there are hopeful signs that the world is now rising to meet the threat of antibiotic resistance. For example, support is growing within the U.S., Canada and the EU to ban the use of antibiotics in animal feed except for treating actual infections.
Many healthcare organizations are also exploring ways to reduce unnecessary antibiotic prescriptions. One way is to make better use of testing, especially to identify the precise bacteria causing an infection so that it can be targeted with a specific antibiotic that will best respond to it.
We're also seeing modifications in the use of antibiotics as a preventive measure. For example, people with certain conditions like congenital heart problems or joint prosthetics have routinely received antibiotics before dental procedures to preempt infection. In recent years that list of conditions has been trimmed substantially.
The move toward a more conservative use of antibiotics will have an impact on healthcare, including dentistry. But whatever the changes, dentists and other health professionals will continue to place their patient's health at the forefront.
If you would like more information on the use of antibiotics in dentistry, please contact us or schedule an appointment for a consultation. You can also learn more about this topic by reading the Dear Doctor magazine article "Antibiotics: Use and Abuse."
By Paul F Levy, DDS, PC
June 10, 2021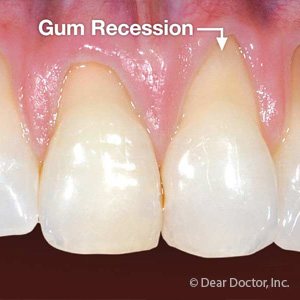 Your mouth is a lot like the Wild West — home to millions of bacteria and other microbes, some of which are definitely not "the good guys." But your teeth are well-protected from these hostile forces and their acidic waste products: with enamel shielding the visible part of your tooth, your gums protect the parts you can't see.
As effective as they are, though, your gums aren't invincible: their greatest threat is periodontal (gum) disease. This bacterial infection arises from plaque, a thin film of bacteria and food particles accumulating on teeth due to inadequate brushing and flossing.
The infected tissues soon become inflamed (red and swollen), a natural defensive response from the immune system. The longer they're inflamed, however, the more likely they'll begin detaching from the teeth. The gums may eventually shrink back or recede from the teeth, often causing them to appear "longer" because more of the tooth is now exposed to view.
Gum recession doesn't bode well for your teeth's survival: the exposed tooth and underlying bone can become even more susceptible to infection and damage. In the end, you could lose your tooth and portions of the supporting bone.
Treatment depends on the severity of the gum recession. In mild to moderate cases, we may only need to perform the standard gum disease treatment of removing plaque and calculus from all gum and tooth surfaces (including below the gum line) with special instruments. This helps reduce the infection and allow the gums to heal and re-establish attachment with the tooth. In more advanced cases, though, the recession may be so extensive we'll need to graft donor tissue to the area using one of a variety of surgical techniques.
Although the right treatment plan can help restore your gum health, there's another approach that's even better — preventing gum disease in the first place. You can reduce your disease risk by practicing daily brushing and flossing and visiting your dentist regularly or when you see symptoms like gum swelling or bleeding. Taking care of your gums won't just save your smile — it might also save your teeth.
If you would like more information on diagnosing and treating gum disease, please contact us or schedule an appointment for a consultation. You can also learn more about this topic by reading the Dear Doctor magazine article "Gum Recession."