My Blog
Posts for: June, 2022
By Paul F Levy, DDS, PC
June 17, 2022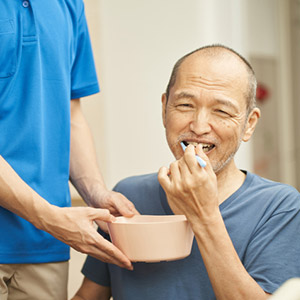 Most of us care for our teeth without much assistance, save from our dentist. But that can change as we get older. A senior adult sometimes needs the help of a family member or a close friend, even with the basics of personal oral care.
At the same time, an older adult's other pressing health needs can be so overwhelming for their caregiver that their oral health needs move to the back burner. But the condition of a person's teeth and gums is directly related to overall health and well-being, especially later in life—it deserves to be a high priority.
First and foremost, caregivers should focus on daily oral hygiene to prevent tooth decay or gum disease, the two most prevalent diseases capable of severely damaging teeth and gums. Dental plaque, a thin bacterial film accumulating on tooth surfaces, is the top cause for these diseases. Removing it daily helps lower the risk for either type of infection.
Older adults may begin to find it difficult to brush and floss on a daily basis. Caregivers can help by adapting the tools of the job to their situation. Adults with diminished hand dexterity might be better served with a power or large-handled toothbrush, or switching to a water flosser for flossing. If they're cognitively challenged, it might also be necessary to perform these tasks for them.
Because of medications or other oral issues, older adults have a higher propensity for chronic dry mouth. Saliva neutralizes acid and supplies antibodies to fight infection, so not having enough can make the mouth environment more conducive to harmful bacteria. Caregivers should interact with their loved one's doctor to help reduce dry mouth through alternative medications or products to improve saliva flow.
An older person may also have dental work like crowns, bridges or dentures that protect their oral health and improve dental function. Be sure they're seeing a dentist to regularly check their dental work and make adjustments or repairs as necessary.
Good oral health is important in every stage of life, but particularly in our later years. Watching out for an older adult's teeth and gums can make a big difference in their overall quality of life.
If you would like more information on dental care for senior adults, please contact us or schedule an appointment for a consultation. You can also learn more about this topic by reading the Dear Doctor magazine article "Aging & Dental Health."
By Paul F Levy, DDS, PC
June 07, 2022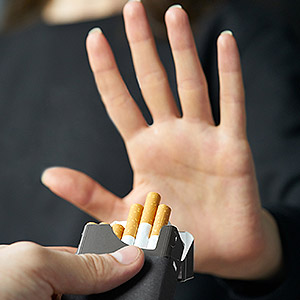 When you smoke, you're setting yourself up for problems with your health. That includes your teeth and gums—tobacco has been linked to greater susceptibility to both tooth decay and periodontal (gum) disease.
Smoking in particular can have a number of adverse effects on your mouth. Smoke can burn and form a thickened layer of the mouth's inner membranes called a keratosis. This in turn can damage the salivary glands enough to decrease saliva production, making for a drier mouth more hospitable to harmful bacteria.
Nicotine, the active chemical ingredient in tobacco, can cause the mouth's blood vessels to constrict. This causes less blood flow, thus a slower flow of nutrients and antigens to teeth and gums to ward off infection. Taken together, smokers are more likely than non-smokers to suffer from dental disease.
The impact doesn't end there. The conditions in the mouth created by smoking make it more difficult for the person to successfully obtain dental implants, one of the more popular tooth replacement methods.
Implants generally enjoy a high success rate due to their most unique feature, a titanium metal post that's imbedded into the jawbone. During the weeks after surgery, bone cells grow and accumulate on the implant's titanium surface to create a lasting hold.
But the previously mentioned effects of smoking can interfere with the integration between implant and bone. Because of restricted blood flow, the tissues around the implant are slower to heal. And the greater risk for dental disease, particularly gum infections, could cause an implant to eventually fail.
Of the rare number of implants that fail, twice as many occur in smokers. By removing smoking as a factor, you stand a much better chance for implant success. If you're considering implants and you smoke, you'll fare much better if you quit smoking altogether.
If you can't, at least stop smoking a week before implant surgery and for a couple of weeks after to increase your mouth's healing factor. Be sure you also keep up daily brushing and flossing and regular dental visits.
Smoking can increase the disease factor for your teeth and gums. Quitting the habit can make it easier to restore your oral health.
If you would like more information on the impact of smoking to oral health, please contact us or schedule an appointment for a consultation. You can also learn more about this topic by reading the Dear Doctor magazine article "Dental Implants & Smoking."